The Need For Designer Sanitary Ware in The Bathroom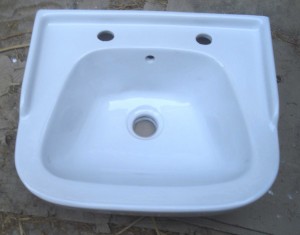 A bathroom is a room that requires creative inputs and thorough attention. It is a room that requires careful attention from regular sanitation to an aesthetic point of view. Therefore a bathroom goes beyond just a room for bathing, but a personal room that requires attention. A wonderful sanitary ware that is functional give a person a lovely experience and helps one start his or her day and end it in a pleasurable way. A bathroom can be termed as traditional, classic, whimsical or fantastic depending on the theme that best fits it.
The need for designer sanitary ware in a bathroom is of great importance. The bathroom is where every person notices in his or her home, probably everybody have time to pamper themselves there. Some people view it as a ceremony. It is worth considering that the bathroom and the sanitary ware in the house makes a statement about you. These also apply to sanitary wares in a building. The sanitary wares in it are attached to it. There is need for good sanitary wares in the bathroom
The importance of a good water closet and a urinal in a bathroom.
A good water closet and a urinal are of great importance in a bathroom. A good water closet helps clean the bowls by pushing flushing water powerfully .It also ensures fast flush and time spent on recycle is minimal to ensure successive uses. A Twyford quality water closet is not prone to clogging, hence it ensures that the bathroom stays safe and odourless. A good and quality urinal in the bathroom reduces water usage and increase efficiency. In addition a good urinal ensures comfort and hygiene since it prevents splashing.
How to choose bathroom sanitary ware
Sanitary wares are the most useful and basic elements in a bathroom. When choosing the best sanitary ware for your bathroom, your need to consider several factors for example t make and the manufacturing company for example Twyford bathroom accessories.. They should be practical to use as well as be pleasant to look at. Therefore tactical knowledge will help you make good decision when you go to purchase your bathroom sanitary ware. Some of the factors are highlighted below.
Ease of cleaning
When buying a sanitary ware you should consider the amount of cleaning required in order to maintain them. When abrasive solvents and breaches are frequently used on the sanitary wares, their surfaces become hoarse and over time the blaze of the product is affected. This makes them susceptible to dirt and dust and reduces their smoothness.
Resistance of deformities
While choosing bathroom sanitary ware, two major factors have to be put into consideration. These are the strength and the design. The toilet bowls and bathroom basins should be of a good design and also be strong enough not to chip and break easily. They should therefore have no sharp edges and you should ensure they are well fitted.
A style that matches your home decor
A style that matches your home décor also will influence your choice. In a traditional home, you will have to consider marble and the antique as these are the available elegant vanities. A modern bathroom vanity will best fit a contemporary home style.
A good bathroom reflects an individual's persona. Bathrooms with good accessories give one vigour and comfort. Therefore the sanitary ware in your bathroom needs to consider as one does the purchase. Good choices have to be made as one furnishes the bathroom. There is therefore need for designer sanitary ware in the bathroom.