The demand for fashionable sanitary accessories
Renovating residential property is the recent attraction of many people around the world. With advertisements and marketing exposing the importance of beatifying our living space, many people tend to show their interest and add more creativity in decorating every aspect of their house. Apart from designing living rooms and personal rooms, toilet or wash room has gained more attention from the perspective of decoration. Hence, people prefer their choice to select modern sanitary wares to obtain a splendid look for their toilets. Considering the trendy needs of people, sanitary ware industries also started showing their interest towards manufacturing innovative designs of toilet accessories in a range of colours and sizes. Hence, the demands for fashionable wash room accessories have increased many times.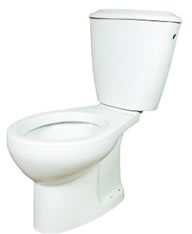 Indian Market scores higher attention in the global market for sanitary ware manufacturing
Indian Sanitary ware market shows a rapid growth since last 5 years. In one way, production ability has increased in India due to investment in latest machineries and in another way, the housing and commercial building construction sectors is increasing tremendously leading to increased demand for modern sanitary needs. The ceramic industry on the whole is facing a hectic production demand due to cost effective ceramic accessories available in India. If people spend in buying sanitary products from outside, they would have to spend more money and time, in addition, chances of damages is likely to occur during shipping process. Even Indian market is setting a new level in the global market for sanitary ware manufacturing by the increasing production units of ceramic products within India. Hence, Indian ceramic sanitary wares are much appreciated for its cheaper range of price by people abroad.
Reasons to choose Indian sanitary ware models
Production capacity in Indian ceramic industries is comparatively higher than other countries
Cheaper range of ceramic ware accessories available in Indian market
Indian manufacturers concentrate on making fashionable models in different patterns and designs and in different colours thus increase the scope of profit making also
Online purchase option is available for easy selection and online order
Both high end and economic models are available in Indian market
Quality of products is guaranteed
Market expectations for sanitary ware industry
The ceramic sanitary ware dealer networks are increasing every year. Since, the construction industry is facing incomparable demand from all parts of the country and even from other countries from the perspective of property investment, production requirements too considerably increased. Branded companies have good times in the market for its innovative designs. The need for high end model sanitary needs also increased production of accessories based on international standards, thus scope of other country brands to expand their production unit in India increases. Visit – http://www.aonehouse.com/contactus.htm to get the best quality Indian Ceramic Sanitary Ware.
Conclusion
Meeting the international standards in terms of a cost effective production solution will take Indian market to leading position in sanitary ware manufacturing. In addition, the availability of different range of products is yet another compassionate option that make the Indian market shine in the crowd.