Attending Sanitary Requirements for your Home
Every feature of decorating can fetch you good results if the respective components remain choosy and reliable. Sanitary components play a key role when it comes to safe, clean and convenient environment. Kids' room always requires special attention as they do not know the impact of living hygienically.
Decorating your Kids' Wash Room
As far as kids' wash room is concerned, they should feel convenience within reach. Each product including wash basin, wall hung water closet, or urinal for instance have to be selected based on the quality of ceramic which stays easy for maintenance and remains flexible to use.
Sanitaryware Quality and Hygienic Aspects
Ceramic sanitary ware leads the role in quality as the ceramic material has many beneficial properties for which it has been preferred at large. It is hard, oxidation resistant, chemically strong, wear resistant and easy to clean. These aspects are considered important for making toilet gadgets. Buying ceramic components would remain the best option not only for kids but for all members in the family from the perspective of cleanliness.
Size and Model needs more attention
Compact model of water closets can be furnished with additional accessories. Floor mounting water closets would remain the best choice for children for potting. Installing them at accessible points is also an important aspect. In addition to that fixing accessories for setting paper dispensers, sanitary napkin receptacles, grab bars, etc are also to be added at precise position to create hygienic environment for kids.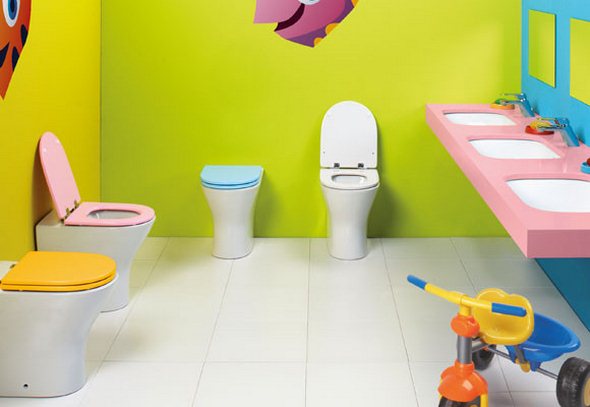 More Beautification Aspects
If you wish to give beautification touch to your kids' toilet selection of designer ceramic sanitary ware components is the best option. Aone House presents variety of sanitarywares suitable for kids, residential, commercial buildings, schools, and many more aspects. Our range of ceramic sanitary wares is made based on the different expectations and convenience of consumers.
Buy Sticker Series to create Happy Moods
Modern sanitary components including sticker series is designed with attractive colors and patterns that given them artistic look. Sticker series offered at Aone House stay a unique choice as its presence would change the appearance of wash area to something creative and modern thus reduce the feel of boredom and lethargy which we many of us still have.
Be Particular while selecting Flexible Accessories
Accessories include taps, napkin holder, soap holder, etc can also be selected based on how much convenient children can feel in using them. Tap designs can be selected matching the color and size of the sanitary ware. In addition, easier water dispenser tap models would remain suitable than other stylish models.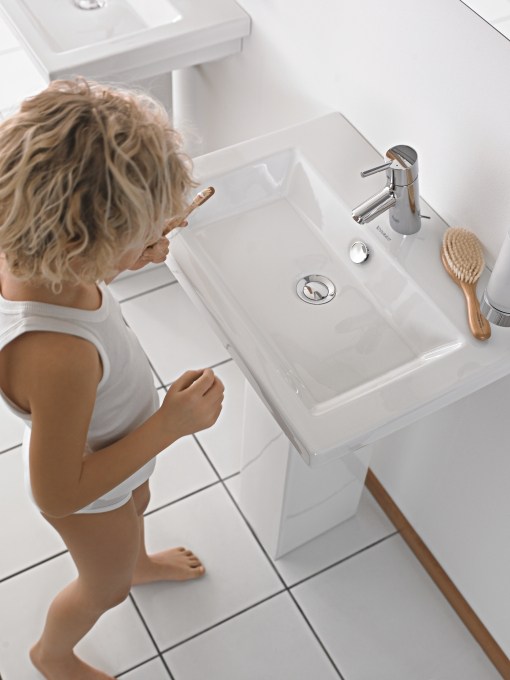 Pedestal Wash basins for Safe Usage
When it comes to wash basins for kids' toilet pedestal designs would be fine. Aone House presents variety of pedestal wash basin models including rustic series wash basins, and sticker series wash basins with pedestal at good price.
Conclusion
Selecting a suitable model of sanitary component for kids' use form the extensive Variety of Sanitaryware Models requires many aspects to be reviewed and Aone House is the best place to find one.