For upgrading and renovating bathroom on quite a tight and limited budget, it is important to find the right pieces to invest which provides better durability and longevity.
Bathrooms are used daily and it's not absolutely correct to cut- corners on important aspects as it leads to quality compromise. Most often it is considered that designer bathroom creation with best sanitary ware is quite expensive. Budget is very integral and important part and shall be considered as prominent and in priority aspect.
There are few points that we shall keep in mind while renovating your bath area.
Let us first understand different type of sanitarywares and water closet and sanitary ware brands. There are various options available for best sanitary ware in INDIA like Ceramic Sanitary Wares, European type water closet, Indian Water Closet, Orissa pan wc, western closet and many more.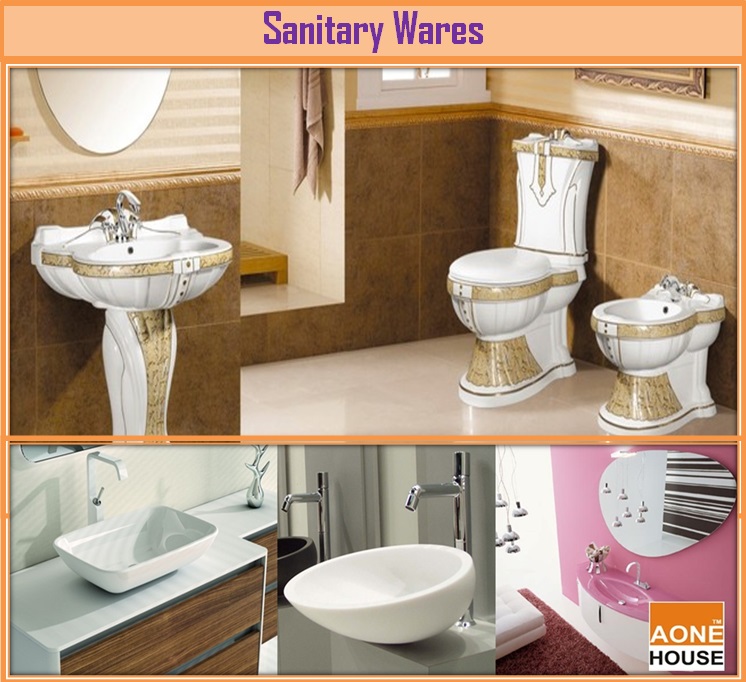 Going for a minimalist design can bring down the cost. Less will always be more is the principle of implementation and no one would regret adopting it. It saves lot of cost and enhance your bath area with less sanitary wares and less cost.
Let us understand different types of ceramic sanitary wares:
– Towel Rail Bracket Ceramic Sanitarywares
– Ceramic Toilet
– Wash down one piece toilet ceramic sanitary ware
– Different type ceramic bidget sanitary wares
And many more.
There are various types of water closet too like
– European type water closet
– S Trap EWC Toilet
– Half stall urinal
– Indian water closet
– Western water closet
And many more.
To choose inexpensive yet best and good quality faucets, understand the actual need and requirement for your sanitary ware before you start shopping. One can also try to look over in wholesale sanitary ware shops at discounted and cost effective rates or even shop online.
Aone House is amongst one of the best sanitary ware brands in India where you can find one stop solutions for all your faucets and sanitary ware needs and requirements at quite a cost effective rates.
You can find ceramic wash basins at cost effective rates to enhance your bath area. To make your hand washing area more beautiful and live, you can find the wide range of handcrafted wash basins.
Not always you need mega bucks to reinvent, upscale and design your bathrooms. Several tips that can be kept in mind for remodelling ideas:
– Tiles get expensive. Find few important and particular areas to go for tiles back to limit the amount. Use more of classic plain tiles to reduce any high expense over designer tiles.
– Paint the remaining areas. This will increase and enhance your bathroom look and also reduces the cost.
– Redo few things which are usable rather than to plan to buy new things that will help you save lot of money over certain stuff.
– This will allow you to invest in more important and needed sanitary ware.