Developing Modernity in Sanitary Were Selection
Modernity is not a constraint in selecting sanitary wares. In recent days, people pay more attention in selection of gadgets for housing constructions. Among their preferences washroom components also remain important. Either from the perspective of decorating or from hygienic aspects, budget does not become a matter of concern for most of the luxury lovers.
Luxury in Economic Designs
One of the beneficial parts of sanitary ware business is that there are many sanitary ware companies that supplies washroom components in luxurious models at cost effective price. Aone House is one of the leading sanitary ware suppliers that offer complete modern range of bathroom accessories suitable for different consumer's budgets. Our products are designed for spacious as well as compact washrooms and assure that every model has been specifically designed to bring a new outlook to the space. Consumers can find plenty of ceramic sanitary gadget models in variety of color choices at economic price range.
Color Choice-Influencing Consumers
Color choice is considered very important in today's diversified anticipations from worldwide consumers. Though many of us cannot afford to buy the most luxurious Victorian sanitary wares or expensive European washroom gadgets, yet manufacturers are able to produce economic replica of the above magnificence in terms of color selection, designs and different sizes. More different choice of colors in terms of variations in single shade of blue, pink, brown, etc remain influential among the consumers. They are in turn able to choose a color matching the interior of housing space or the flooring and wall colors as well.
Pros and Cons of Using White Color Ceramic Sanitary Components
Since several years white or white based shades remained the prominent choice of color for sanitary ware production.
White color is both attractive, appears clean as well as requires more maintenance.
 If the water is hard, chances of the washroom gadgets to become stained or form scaling in due course is ample.
White color is prone to obvious stain marks, scaling and untidy look very shortly.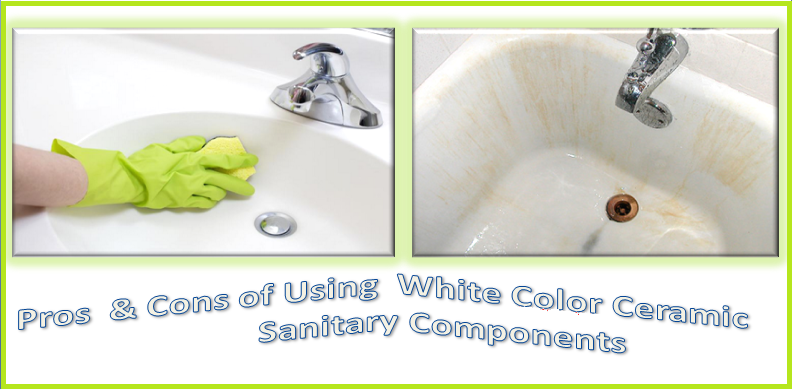 Differentiating Washroom Outlook with Colorful Gadgets
Aone House presents pedestal series of wash basins in different shades of color and in different sizes suitable for consumers to pick one in accordance with interior aspects. We have sticker series and hand craft series in multiple colors and different pattern of designs embedded on the gadgets which will certainly add more elegance to outlook.
Dark shades Add Elegance
We have sanitary components produced in dark shades including Oasis green, pacific blue, burgundy, black, red, orange, red brown and coffee brown, etc. Our rustic series is available in multiple dark shades or color including the above range.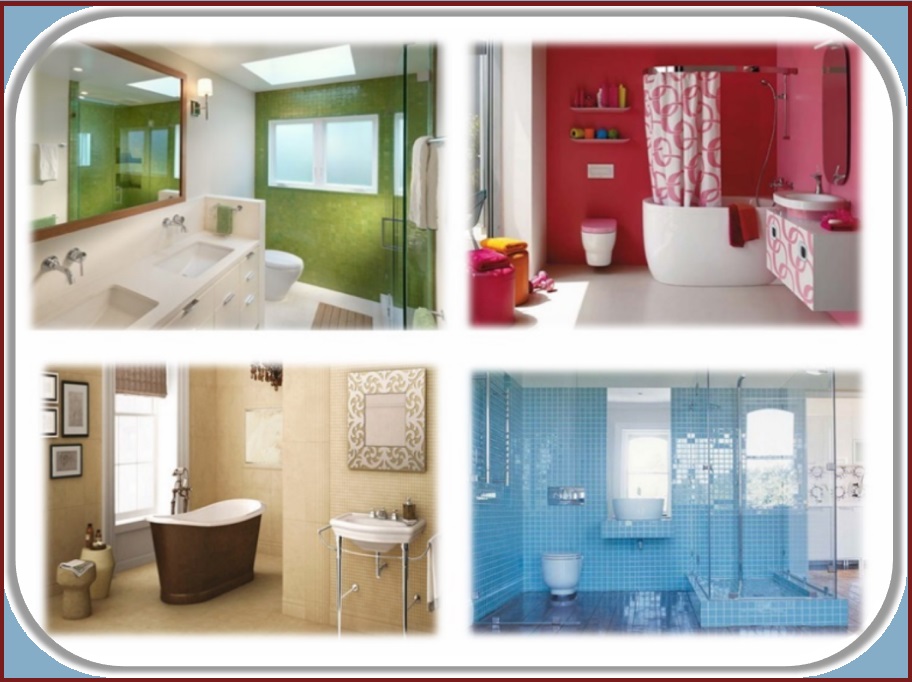 More Spacious Look in Mild Color Ceramics
Mild colors of ceramic components always give spacious look to the wash room area and we have color choice including white, T-blue, P-green, Pink, Ivory, Grey, Bahama Beige, Magenta,
Conclusion
People love to choose colorful and designer toilet gadgets and wish to create new look to the space that is less frequently visited in day-to-day activities. Sanitary ware manufacturers show more interest in producing competitive designs to fulfill the diversified expectations of global consumers.