There are various important activities like bathing, washing and excretion which need to be carried out in a bathroom. All these activities need to be done properly in order to prepare you for your rest of the day. Thus, it becomes very much important to have a comfortable bathroom with modern facilities so that you can complete your tasks quickly and comfortably. When it comes to selecting designer ceramic sanitary ware for your bathroom, there are many things to consider like comfort, hygiene, durability, size, shape etc., so that it suits to your requirement and space of your bathroom.
Your dream bathroom can be the combination of different sanitary ware which can be used as briefed below:-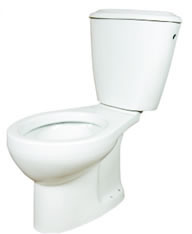 Ceramic Water Closets
Basically there are two types of closets, squat closet and European style closet. There are advantages and disadvantages of using both of them. People have their own preferences while selecting a water closet. Some prefer ceramic Indian water closet whereas, some prefer European style water closet. Most of the people nowadays use European water closet due to its comfort but using squat water closet has its own health benefits. The technologies like jet washers and eco washers have added extra comfort to European style water closets and so majority of people use either European water closet S trap or European water closet P trap.
Ceramic Wash Basins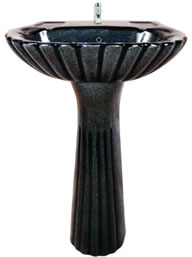 There is a wide variety of ceramic wash basins available in the market of different designs like handcrafted wash basins, sticker wash basins and rustic wash basins. You can select the wash basin suiting to the theme and overall colour of the walls and furniture of your bathroom. If you want to give a traditional look to your bathroom, then you can select a handcrafted wash basin and if you need to give a modern look to your bathroom, you can select a rustic style wash basin with pedestal which will add an extra glory to your bathroom.
Urinals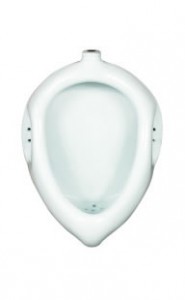 If you are designing wash rooms in a shopping mall, then you may require buying urinals for gents bathroom as they occupy less space and can accommodate several people at the same time. A wide range of ceramic urinals of different designs are provided by sanitary ware manufacturers in India and you can select amongst them as per your requirements and preferences.
Bathroom Accessories
While designing a bathroom of your dreams, you also need to consider bathroom accessories carefully like soap dish, tissue paper holder, towel rack, shelf etc. as per the overall design of your bathroom.
There are other things also like ceramic building materials, plumbing materials, hardware materials etc., which you need to choose carefully while designing your dream bathroom. Just select a ceramic sanitary ware provider, offering only best quality sanitary ware of international standards so that your bathroom is not only aesthetically beautiful but is also durable and long lasting. If the ceramic sanitary ware you use is attractive but not of good quality, many accidents can occur in a bathroom which can be dangerous for you and your family both. Thus, select only the best Ceramic sanitary ware manufacturer in Gujarat, India and that is Aone House.
For more information on designer ceramic sanitary ware, visit – http://www.aonehouse.com