What Vastu says about Bathrooms?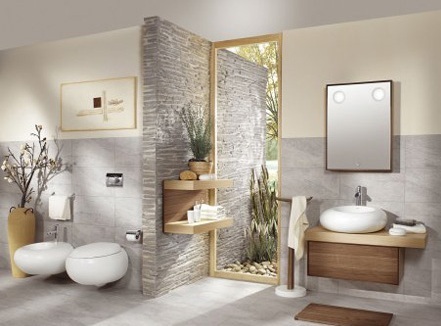 Vastu shastra is not constraint to bathrooms as according to vastu theory the location, direction and position of washrooms have different kinds of influences on the people who reside. There is also significant effect of the color of tiles, sanitary wares and walls of the bathroom on people. It is the place where majority of water is consumed from our routine usage. However, if people think of decorating the washroom space as per their convenience they can bring in some positive changes by sticking to the right color choice as per vastu.
Bathroom Accessories and Fixtures-Rules from Vastu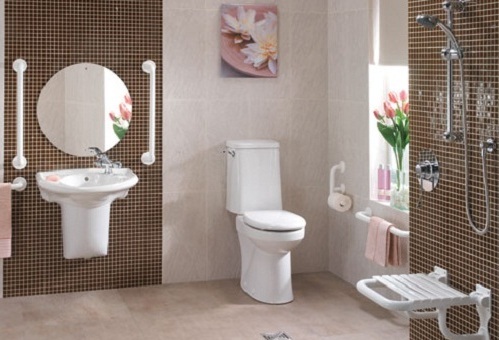 Bathroom Accessories and fixtures for assembling have some influential role to play on the inhabitants says Vastu Shastra. The rules say that fixtures where water travels in majority have to be fixed at North east direction. Since, components like wash basins, bath tubs, and showers are things where water runs a lot; they have to be fixed in direction that received infrared rays because the running water remains purified when influenced by infrared rays.
Color Selection in Bathroom Setting as per Vastu

Colors are depicted in different shades and vastu books have several points and beliefs signifying the impact of each color on human beings and the whole dwelling place. According to vastu, colors are categorized into lighter and darker shades and when it comes to bathrooms lighter shades appear to have soothing impact than darker shades. There are some important colors favoring bathroom vastu and they are blue, white, white and grey combination, pink, etc. However, these colors work effective when chosen in lighter forms. The rules for color selection applied to tiles, wall color and sanitaryware components as well.
Auspicious Colors for Sanitary wares and their Impact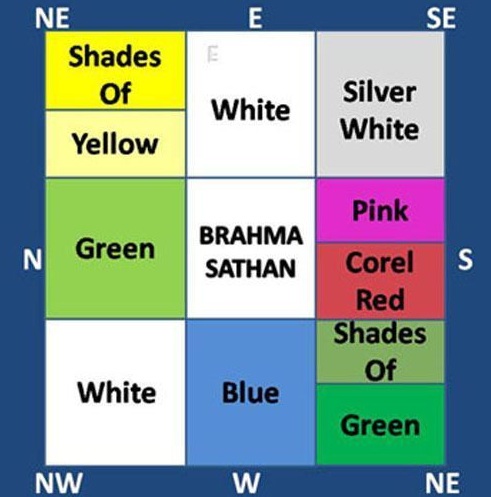 Bathrooms have to be chosen in direction where there is more sunlight falls and color selection should be in such a way that it should attract and reflect sun light inside the bathroom space. Here are some of the vastu favored colors which may be followed while selecting sanitary wares they are,
White, mixture of white and black, pink, light blue, pastel colors,etc are some of the suggested colors. These colors are applicable for tiles, wall and sanitary wares and accessories for bathroom.
Pink creates soothing environment and helps for quite introspection.
Blue-control negative emotions and it is associated with water element and helps reducing stress. There are evidences of the same rule in Feng Shui also.
White and grey white is associated with purity and cleanliness.
Aone House for Buying Sanitary wares as per Vastu

Aone House is a leading manufacturer and supplier of sanitarywares in India. We provide extensive range of bathroom components and each form of bathroom accessory is available in different patterns suiting the user convenience and luxury. We have ceramic accessories designed in variety of colors that may be chosen as per your vastu belief. Visit our online stores and find out lighter shades of wash basins, water closets, etc.
Conclusion
As mentioned above light colors are preferable for creating bathroom as per vastu. Lighter and gentle colors bring soothing effect and more positive energy for the inhabitants where as dark colors especially red and black should be avoided for washrooms. Dark colors generate negative impact and creates darker surrounding