The bathroom is an important part of the house and it's crucial to properly plan its design and create a nice and functional space. It is always best to choose the best sanitary ware available.
Important Facts of a Good Bathroom Sanitary Ware
Some of the important wares in the bathroom include; the bathtub, the shower, sink and the toilet bowl. Certain factors must be considered while choosing the sanitary wares to use.
Color
White is the generally preferred color for a classic bathroom. It is also a safe choice when you are not sure of the color combination to use.
Comfort
High-end ceramic sanitary wares are great for a comforting end of day's work. A good pressure shower system will also help relax after a hard day's work.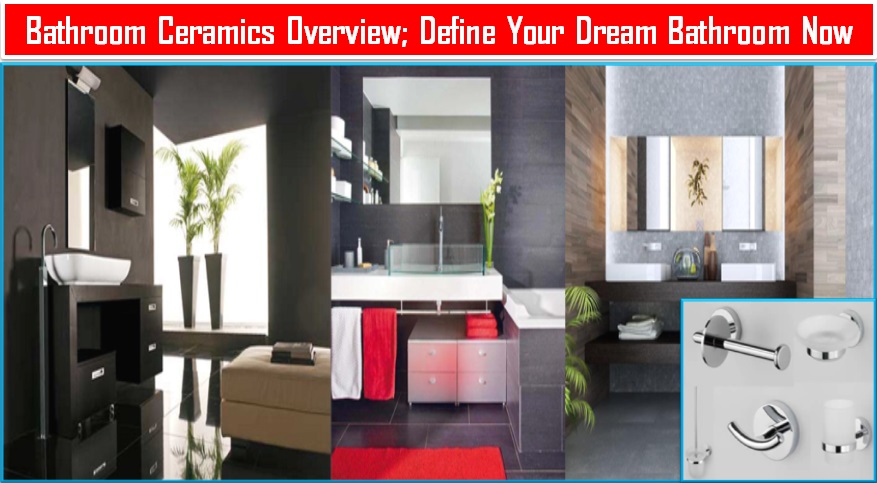 Ease of Cleaning
 This is also a crucial consideration. The sanitary wares installed must be easy to clean and prevent accumulation of stains.
Resistance to Wear and Tear
There is need to conduct a good research on the strength and toughness of the ceramic wear that you buy. Cracked and chipped sanitary washbasins are never a good site to behold.
Planning Out Your Bathroom
Some important questions to ask when planning your bathroom include;
The desired look; this can either be classic, contemporary, minimalist or just practical, and the suitability with your lifestyle.
Family considerations; younger family may go for practical considerations, that are easy to clean.
Budget; it is important to consider what fits into your budget. Stylish bathrooms are not necessarily costly to implement.
Research; review what sanitary wares manufacturers have recommended, checking out on magazines and reviews to compare with your house style.
Bathroom Sanitary Wares That Complement Your House
Good house design is important to ensure your living environment is comfortable and has the personal touch. Currently, bathroom sanitary ware manufacturers and suppliers have wide range of colors available to complement the house. It is important to consult a professional interior designer who helps you design the space available, colors and type of wares to install.
Sourcing the Best Sanitary Wares
Determining the best quality ceramic ware can be a challenge to anybody. The quality of sanitary wares may vary depending on the expected lifespan, budget allocation the expected appearance and target usage. Some important factors affecting the quality of ceramic wares include;
Depth of the glaze, this is the depth of the glass like surface on the ceramic ware. It protects the product from damage by water, and chemicals that frequently contact the surface. When the glaze is shallow, it easily absorbs water, cracks and breaks.
Overspray, this is the color of the ceramic. The default color is usually white, but manufacturers are now able to incorporate different colors to finished products.
Item design , advanced designs are harder to manufacture and are therefore more expensive than simple wares
Presence of visual defects; presence of cracks and chips may show an underlying quality problem and items showing these defects must be avoided.