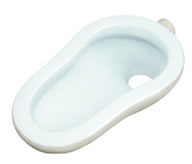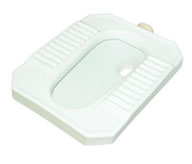 Sanitary ware is the most important part of a bathroom. The design, style, colour and the finish of the product play an important role in giving a modern look to the bathroom. Sanitary ware with decorations and beautiful and attractive designs were first made in the 18th century.
Different types of sanitary wares are used in a bathroom. Water closets are used the maximum. Different types of Indian water closets are available, connector toilets, close coupled and wall faced toilets. Select one that uses less water, is easy to clean and low on cost.
Water Saving Sanitary Ware
In the last few years sanitary ware products have undergone a big change. High class products made of ceramic with exclusive style and designs, water closets that use less water etc. have made the sanitary ware market one of its kind. For the modern bathrooms a range of sanitary wares are available that use less water, are stylish and give a glamorous look.
Toilets which are low-flow or eco-flush save money as well as water. These utilize less water and function wise they are as efficient as other water closets. 30% of the water we use is flushed in the toilets. Click here to know more about water saving sanitary ware.
When water consumption is reduced you save on energy and your water bills. Water that you use at home is first treated and then distributed. With increase in population consumption of fresh water also increases and that means more resources being used.
Almost 60% less water is flushed down the drain using these water closets. When less water is used, waste water is reduced and fewer chemicals are used to treat this waste water, so there is less pollution. Water is a natural source, so when less water is used we are saving our natural resource.
Most of these eco-flush toilets have dual-flush valves which are very effective in saving water unless these start leaking. But cisterns with siphon-flush are better as these do not leak at all.
Italian ceramic sanitary ware is of superior quality made by sophisticated technology. The new designs of water closets have dual flush controls and these use less water as compared to the traditional toilets. In these the water is flushed at very high pressure or air and water are used together to flush the waste, so less water is used. The Italian water closets, p-trap and s-trap, are simple and very popular toilet products.
Toilets are the most important features of a bathroom. Most of the traditional models have plastic seats but the grade of plastic differs with different models, and some models have soft close seats. They use more quantity of water for each toilet flush.
Conclusion
Thus, when these water saving cisterns are used at home and in public places, a lot of water is saved. When water is conserved, life is saved and global warming is reduced. Now sanitary ware manufacturers are using new technology to manufacture products that save water. So, while designing your bathroom, give it a traditional or a country look, but make sure the water closets you choose must be new generation water saving sanitary ware.