New sanitary wares always look enticing, but it requires efforts to keep its new and attractive appearance long lasting. It is important to maintain good ambience of your bathroom, because it is place where you can spend some personal 'me' time and relax yourself.
But, one often finds cleaning sanitary ware as a daunting task. This article might change your attitude towards it, as it provides 5 easy & quick ways to clean and maintain your ceramic sanitary wares:
1) Maintain a Moist-free Sanitaryware
The moisture and humidity in the bathroom can lead to corrosion and deterioration of bathroom accessories. Follow these essential tips to make a moist-free bathroom:
Let the sun get in: Open the windows of bathroom, so that sunlight and fresh air can dry your bathroom and it also makes your bathroom odor-free space.
Wipe the area: After taking shower or water the bathroom area, wipe the space using microfiber cloth or paper towel thoroughly to avoid water stains.
Exhaust Fan: Just switch it on. The bathroom and its accessories will dry itself.
2) Get Rid of Dust & Rust
Brooms & dusters: Get the duster, and remove dust and cobwebs from every corner of bathroom. Once done, clean the floor by sweeping and mopping.
Remove rust stains: Rust stain often occurs due to hard water mineral deposits, and contact between air & iron particles. Use a stain-removing cleanser or a product containing diluted hydrochloric acid to clean the toilet to remove rust stains.
ATTENTION: Use acid containing products carefully. Put on rubber gloves and eye protection prior using it. Open windows and switch on exhaust fan before you start cleaning.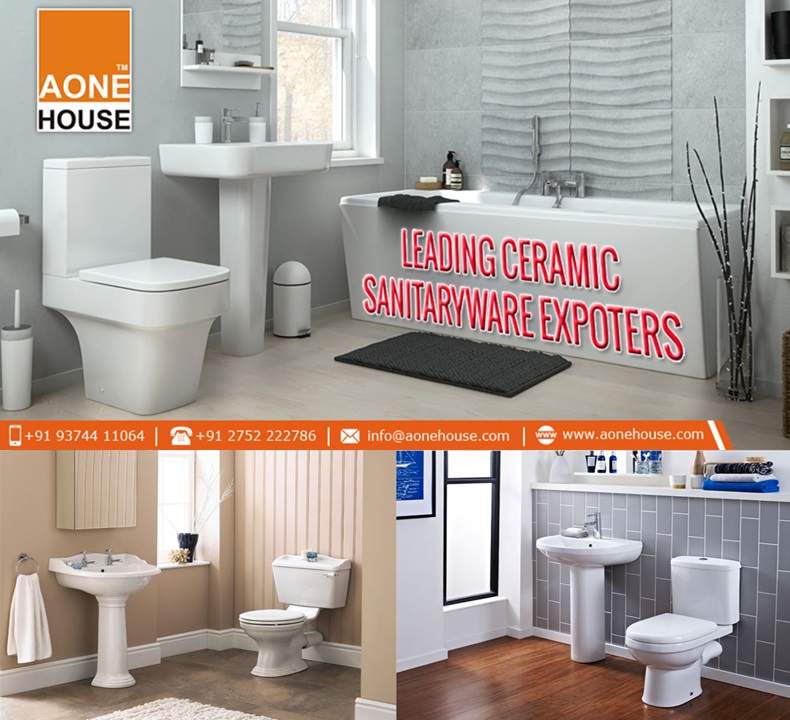 3) Purchase Good Cleaning Accessories
Liquid Cleaners: Buy a liquid cleaner as it is promotes easy cleaning.
Long-Reach Scrubber: Purchase it to clean tough-to get areas as it helps in thorough cleaning.
Scrubbing Bubbles: Get this product as it works best for cleaning shower.
4)  Clean the Toilet and Vanity Area
Germ-free articles: Use disinfectant cleaners for cleaning sanitaryware especially toilet seat to make it germ-free.  The germ-free articles will protect you from various diseases.
Cleaning Wash Basin: The sticky and greasy soaps can damage the tiles of the sanitary ware. Use disinfectant cleaning wipes for its effective cleaning.
It is advisable to AVOID Ammonia-based products and bleach to clean wash basin as the toothbrush and face cloths are kept near it. Consider using alternative products for cleaning it such as bicarbonate of soda.
5) Make of Your Own Homemade Cleaner
Baking Soda: Prepare a mixture of 90grams baking soda, one spoon of liquid dish wash and 60 ml of hydrogen peroxide. Use it to clean your ceramic sanitary ware to get clean and fresh bathroom.
Vinegar: Vinegar has great antibacterial properties. Create a mixture by combining one cup of plain white vinegar, one cup of salt, two tablespoons of liquid dish soap, and one cup of hot water. Use it to make your sanitary ware shiny.
Takeaway
These are the easiest and quickest ways to clean and maintain your ceramic sanitarywares. To make your personal space more pleasant, use your favorite air freshener which can delight your mood.
Restyling your bathroom is never out of fashion. You may want to consult a specialist to get the enticing and designer ceramic sanitary wares.
Aone House is one of the leading manufacturer and supplier of designer ceramic sanitary ware in India since 2004. We offer a wide range of products which includes EWC toilet, Wash Basin, Squatting Pan, Art Basin, Pedestal, European Water Closet (EWC), Cabinet (vanity), Urinal, Bathroom Accessory and many more. We deliver sanitarywares of varied styles & colors which are designed by our highly skilled and experienced professionals. Our prime focus is to satisfy our domestic and global customers' specific requirements by providing them elegant, reliable and space-efficient products.