The wash basins form an integral part of any bathroom or kitchen and it is always very important to choose a ceramic wash basin that meets both the design and budget consideration. The market has a wide variety of designs, models, materials and sizes according to different applications. Determining the type of wash basin to use can be a challenge to many people.  Ceramic wash basins are useful in both domestic and industrial applications.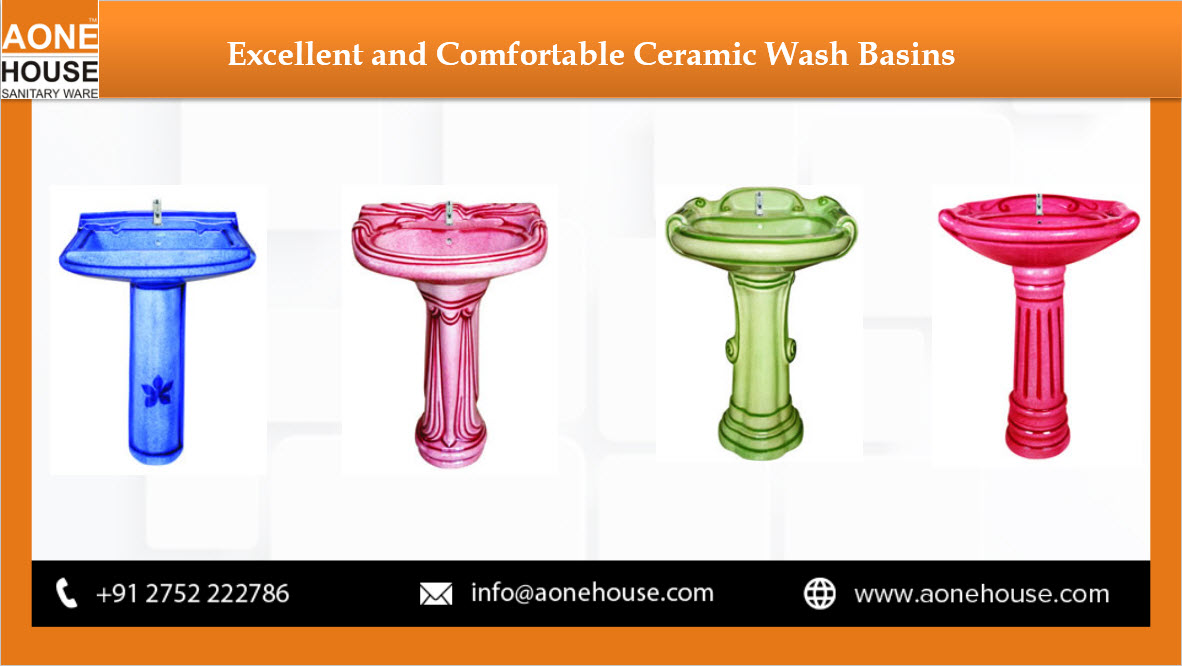 Advantages of Ceramic Wash Basins
Time tested material
The ceramic material is one of the most commonly and oldest of the materials used making of different sanitary product for use in the home such as bathrooms, kitchens and wash stands.
 Ease of cleaning
The ceramic wash basins are very easy to clean and maintain, and they do not require the use of any special products for cleaning purposes. It is notable that they are easily cleaned with soap and water including using the normal cleaning liquid at home and a regular cleaning frequency will enable maintaining a bright and shiny look for several years.
Resistance to Stain
The ceramic wares are highly resistance to stains, discoloration and rusting which makes them good for regular usage, hygiene and maintain the value of your house. Being highly rust resistant makes them ideal for areas that also receive salty and saline water that leads to rapid staining of other materials.
Ease of moulding
They can be manufactured to a wide variety of shapes and designs and give that exclusive and unique appearance to your house, which can be a strong selling point when you needed to sell the house.  As a matter of fact, the basins are available in countless shapes and models that will easily suit your décor.
Cost Effectiveness
The ceramic wash basins are among the most cost effective sanitary ware items to be installed in the house. Their ease of maintenance and long life ensures that you get great value for the money invested.
Some Innovative Designs of Ceramic Wash Basinsinclude;
Ceramic Wash Basin with Pedestal
This model of the wash basin with pedestal is an elegant bathroom sanitary ware which quickly uplifts the look of a bathroom to a whole new level. The model can be available in different forms and models and from simple style colours to advanced colours.
Ceramic Handcrafted Wash Basins
This model utilizes high quality ceramics and skilful weaving of design to produce an excellent handcrafted wash basin. The combination of natural colours with natural interiors creates a high value appearance and comfort to the house. It also creates a great feel to touch and work on.
Ceramic Sticker Wash Basin
This is another great innovation to the ceramic wash basins, and has been gaining rapid demand among real estates, contractors in India and around the world. The sticker wash basins have rhyming prints and are manufactured from high quality material that adds good value to your interiors.
Rustic Wash Basin
Rustic colours in rustic wash basin have the earthly tones such as brown and deep red colours which add natural sense to the house. They can also be designed in different shades and hues to rhyme with an existing house theme.