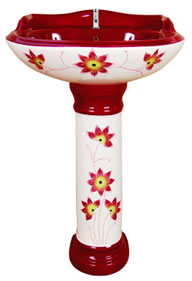 In earlier times, bathrooms or rest rooms were not given as much importance as they are given today as far as aesthetic appearance is concerned. Now people prefer a bathroom which is not only functional but also appealing in design. This can be achieved only with the help of designer sanitaryware which suits to the area of the bathroom. In the 18th Century, a bathroom was situated in the outskirts of a property in which China basins with water jugs were used for washing. Then, in the 19th century, the bathrooms were built inside the property which gave an ease to the people but at that time comfort was the priority and not the aesthetic look. But during 20th century design of a bathroom became very much important for the people. Now, in 21st century, people not only require extraordinary look but also quick functionality in a bathroom. Over the period of time, design, structure and concept of bathroom has become very much important. Thus, the preferences of sanitary ware have changed over the period of time internationally. Life has become so hectic that people have started using the things through which the tasks can be completed faster. Sanitary ware cannot be ignored in this matter. The squat toilets were replaced by European style water closets just because of ease in using and flushing. This change in preferences affected the sanitary ware business worldwide. Now, people all over the world prefer to build well functional, trendy and decorative bathrooms which were not considered important in ancient times. Bathroom is also considered important part of a house as sanitation is must for every individual in the society. Due to these reasons, the manufacturers of sanitary ware worldwide had to upgrade their sanitaryware products suiting to the demand of people. Aone House as a leading exporter of sanitaryware from India, very well understands the high quality life style prevailing in today's society and designs sanitary ware products accordingly. This is the reason why, we are exporting sanitary ware to more than 120 countries as listed below.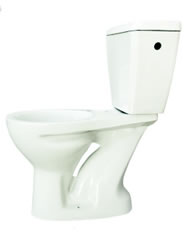 The people of each and every country have a different kind of life style and Aone House has been successful in understanding that and providing sanitary ware products which are as per their requirements. The below mentioned are the aspects which Aone House has always given importance to while designing sanitary ware:-
Comfort: - Comfort is the primary requirement of any person when it comes to bathroom. If the sanitary ware and its components are not made of high quality then they cannot be durable which can result to accidents in bathroom and discomfort. Sometimes, the situation can be quite embarrassing if any of your visitors and guests is using the bathroom.
Quality Ceramic Sanitary Ware: - Aone House believes in providing only quality ceramic sanitaryware because it can add luxury, design and modern touch to any bathroom. If the ceramic sanitary ware is not of high quality, it can break and cause damages to the people using it.
Thus, always buy quality ceramic sanitary ware from a sanitary ware company in Gujarat, India, offering export quality sanitary ware products like Aone House as they very well understand the changes in demands relating to sanitary ware globally and design their sanitary ware products accordingly.
For more information on water closets, visit – http://www.aonehouse.com/water_closets.html