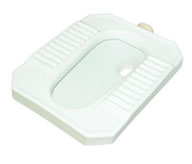 Market for Sanitary Ware in India
India has a good market for sanitary ware products because of the increasing sanitation requirements in the country. The sanitation needs in this world's second largely populated country are fueled by the day-by-day multiplying population which calls up for better residential and sanitation facilities. The present size of the Indian sanitary ware market is approximately above 500 crores and is expected to grow in the near future at a rate of 3 to 4 percent annually.
Demand for Sanitary ware Brands in India
The increasing demand for sanitation needs in India has called for import of the sanitaryware products from other countries. Today the sanitary ware manufacturing companies from different parts of the world are eyeing the Indian market releasing its huge potential or scope for growth in the coming time. Therefore India, today is one of the leading markets for international sanitaryware brands where popular international companies like Kohler, H&R Johnson and Roca have established their operations.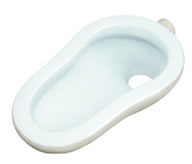 Modern Trends in Indian Sanitary Ware
The modern trend of sanitary wares in India is geared towards ceramics. Ceramic sanitary wares like wash basins, urinals and water closets are quite popular and are preferred as bathroom fittings today in most of the Indian homes and offices. Made of high quality ceramic materials these ceramic sanitation products look neat and simple thereby offering a classy look to the bathroom. As competitor to the ceramic trend, there comes the demand for the designer sanitary ware which is slowly increasing with the changing lifestyles of people in India that are undergoing modernization in the recent times. The designer sanitary ware is bit costlier than those simple ones made of ceramics. However this does not seem to affect the market for designer sanitary ware products in India where people are now willing to invest more for stylish sanitation requirements with increasing disposable incomes.
There has been a good exponential growth in the recent years in Indian sanitary ware market. One of the major reasons for this could be the increasing production capacities of the major key players or the top sanitary ware brands in India.
India's Leading Sanitaryware Brands
Some of the best brands in Indian sanitary ware market today are the names like Hindware, Eros, Simpolo, Jaquar, Hindustan Sanitaryware, Kohler India, Parryware Roca, Roca India, Axor, Bell, Cera, Toto and Vitra. Out of these Hindware, Parryware, Jaquar and Kohler, stand out to be the leading manufacturers of bathroom fittings like washbasins, Indian water closet, urinals, etc. Adding to the names of these top sanitary brands in India is yet another name of Aone House. Aone House is one of the leading sanitary ware companies in India offering high quality ceramic sanitary ware, designer sanitary ware products including wash basins, water closets, urinals and various types of stylish bathroom accessories in modern designs and variant colors to satisfy the diverse requirements of the customers.
This article educates reader about Indian sanitary ware market and top sanitary ware brands in this Indian sanitaryware market.